New Year's Eve Celebration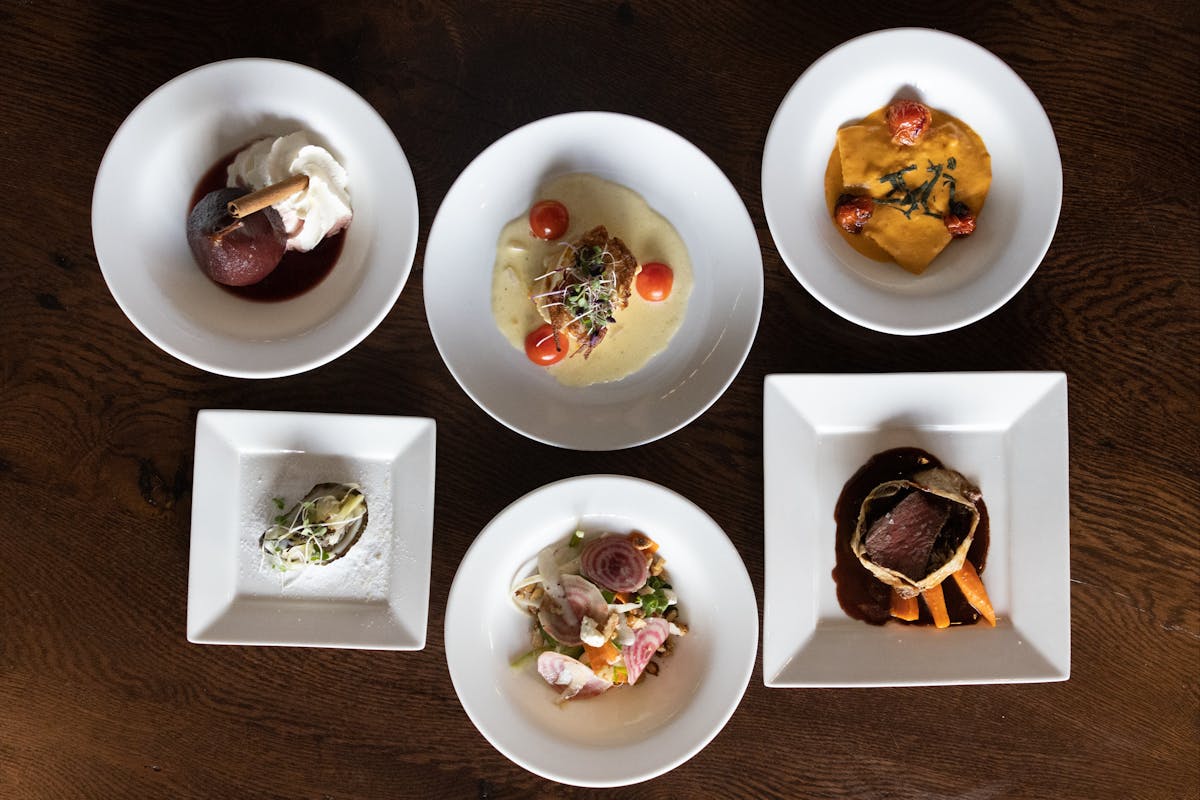 We have two options to ring in the new year!
COCKTAIL PARTY
At 9pm, enjoy a 4-hour open bar, live DJ, tapas station, toast at midnight. Reserve tickets on Eventbrite.
DINE
5-course tasting menu, wine pairing, live music, seatings at 5pm & 7:30pm. Call the restaurant to make a reservation 516-228-5400.
Roasted Oyster
Blue Point oyster, braised leek, caviar
Pinot Grigio Ramato, Sun Goddess, Friuli, Italy 2020
Intense and complex bouquet with hints of peach, melon and berries. On the palate it is round with a pleasant acidity, soft tannins and a finish rich in mineral sensations
Root Insalata
Turnip, parsnip, beet, goat cheese, candied pecan, champagne vinaigrette
Beaujolais, Stéphane Aviron, Burgundy, France 2020
On the nose, there are abundant notes of macerated strawberries with hints of herbs and Earth. Semi dry, palate of cherries and raspberries with fresh acidity and soft tannins
Lobster Ravioli
Lobster cream sauce, cherry tomato, parmesan
Chardonnay, The Atom, California 2020
A rich texture that carries buttery, spicy oak flavors almost to the extreme in this full-bodied, soft and pillowy wine

CHOICE OF ENTREÉ:
Potato Crusted Halibut
Lemon caper sauce
Shiraz, Hewitson 'Lulu', Adelaide, Australia 2020
Classic cooler climate aromas of red fruits, pepper and spice. Fresh seamless palate of succulent cherries and forest floor fruits. Fine tannins and a creamy texture compliment the lingering fresh berry flavors
OR
Beef Wellington
Petite filet, duxelles & foie gras, parsnip puree, glazed carrot
Bordeaux, Château Milon Cuvée Caprice, Saint-Émilion, France 2020
Red fruit, plum, earth and hints of mocha greet the nose and follow through on the palate. Medium-body, silky tannins and a nice mineral-tinged finish
Merlot Poached Pear
Mascarpone Chantilly creamobster cream sauce, cherry tomato, parmesan
Moscato d'Asti, Ca' Bianca, Piedmont, Italy 2022
Fine mousse and yellow straw color gives way to a delicate and intense bouquet. Touches of peaches, sage and hints of sweet citrus linger on the finish

Tasting Menu – 79
Wine Pairing – 25
Menu selections are available a la carte