San Gennaro Menu
September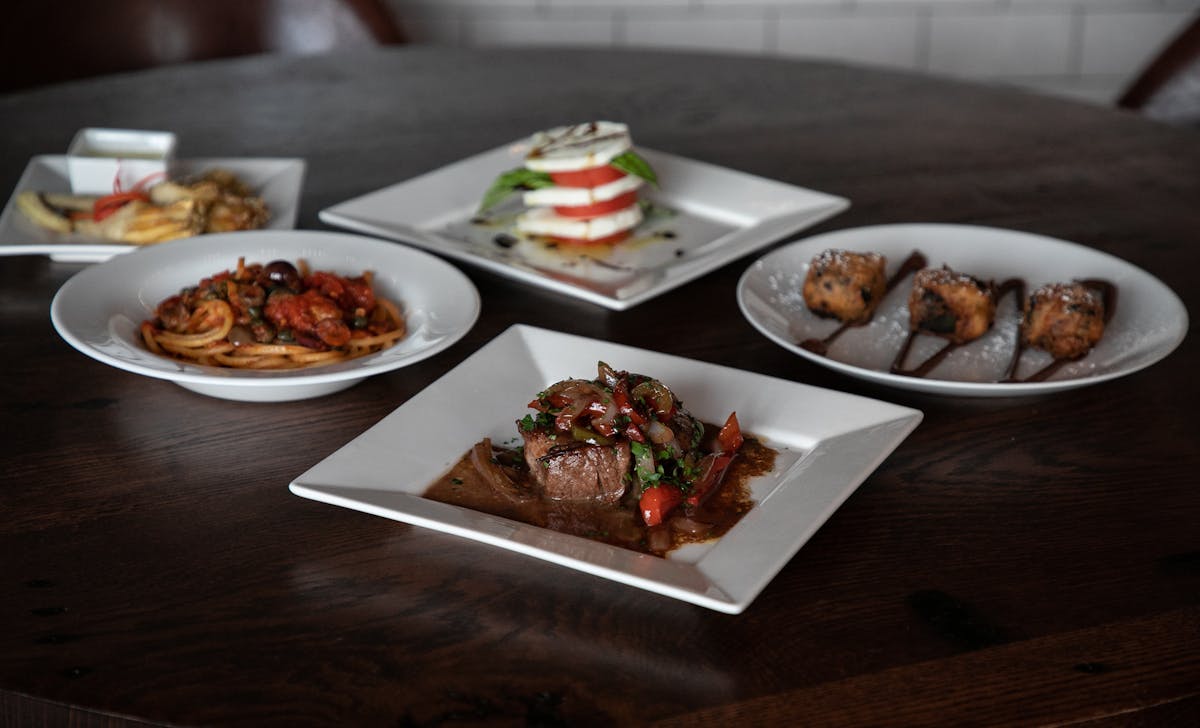 Historically, the miracle of "Saint Januarius" (San Gennaro) is thought to usher in a year of good fortune in Naples. Join us as we celebrate the San Gennaro Festival and capture the spirit, taste, and feel of this glorious time with a special menu.
Carciofi
Fried artichoke, lemon-thyme aioli, red pepper strips
Falanghina, Donnachiara Campania, Italy 2017
Rich, velvety, and enveloping. This wine has a rich taste with hints of juicy cherries, crushed raspberries, licorice, and tobacco.
Bufala Caprese Salad
Tomato, EVOO, balsamic glaze, basil Malvasia,
12 e Mezzo Puglia, Italy 2019
Aromatic with a fruity taste on the palate. This wine is fresh and harmonious with a delicate flavor but remains lively and balanced.
Bucatini alla Puttanesca
Anchovies, olives, capers, red pepper, garlic, cherry tomato, red pepper flakes Primitivo, Papale Puglia, Italy 2015
Rich aromas reference fruit jam, black currant, blackberries, cherries, cocoa, and licorice. Its taste is round and soft, with a long-lasting, aromatic finish.
Pork Medallions
Sweet and spicy cherry peppers, red bell peppers
Nero D'Avola, Tenuta Rapitala Sicily, Italy 2017
On the nose, the wine recalls the scent of ripe fruit, while in the mouth it is harmonious and intense.
Fried Rainbow Cookie
Battered and deep fried, Nutella, powdered sugar
Mirto, Tremontis Sardinia, Italy NV
Bittersweet aromas and flavors of eucalyptus, juniper, and allspice. Made from the myrtle berry, Mirto is a unique Sardinia liqueur.
Tasting Menu – 60
Tasting Menu & Wine Pairing – 95
Menu selections are available a la carte